How to be a Complete Hitter: Three Key Areas to Improve
Written by John Soteropulos, Hitting Trainer
Bat speed is king, but deep down, we all know there's a lot more that goes into successful hitting. At Driveline, we've spent the last three years searching for these answers, and this fall we're ready to unveil our method for training the complete hitter:
The Big 3
Bat Speed
Bat-to-Ball Skills (Smash Factor)
Swing Decisions or Approach
What are each of these metrics and how do we use the Big 3 system at Driveline? This blog will answer these questions as well as provide insight into how we are currently integrating the Big 3 with our in-gym hitters. Onward!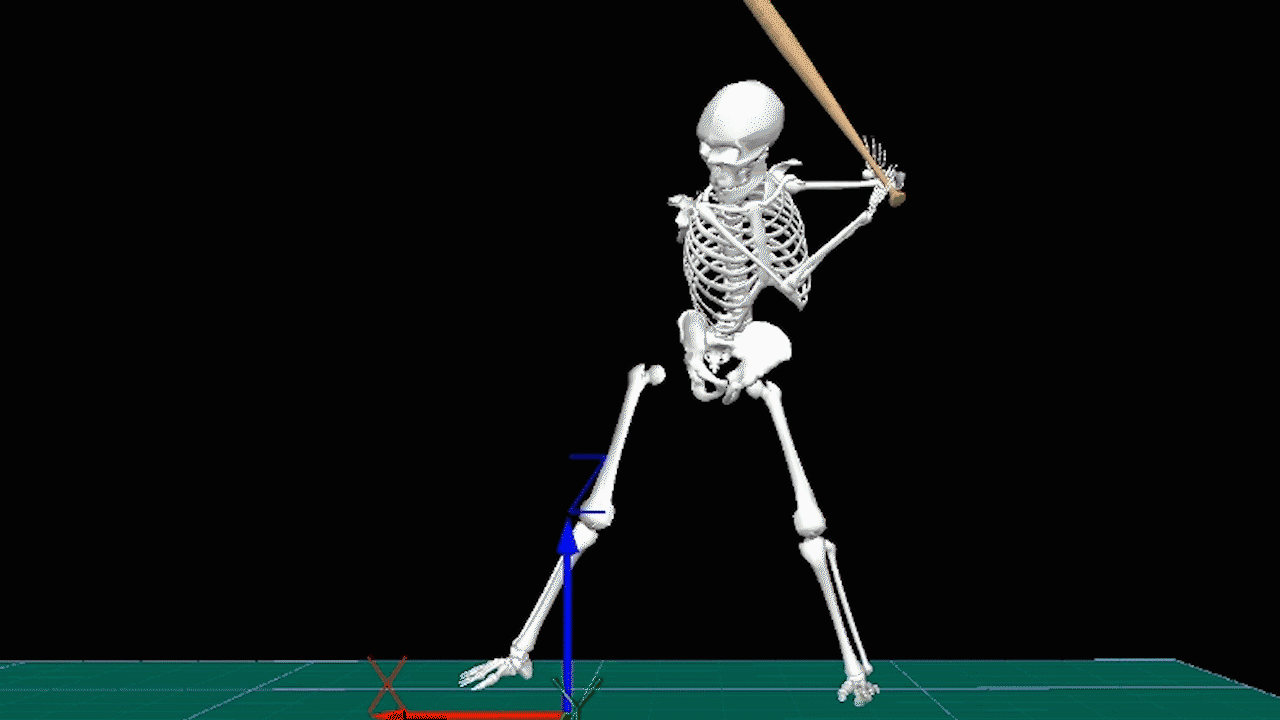 Foundations of Hitting
30 modules teaching you everything we know about hitting and hitting mechanics.
Bat Speed
Player
Top 8th
EV
Bat Speed
Giancarlo Stanton
115.2
81.3
Vladimir Guerrero
Jr.
112.5
79.1
Shohei Ohtani
110.7
79
Aaron Judge
111.7
79
Ronald Acuna
111.4
78.6
Nelson Cruz
110.6
78.4
Fernando Tatis Jr.
110.3
78.1
Pete Alonso
110.2
78.1
Mike Zunino
110.4
78
Franmil Reyes
109.6
77.8
2021 Bat Speed Leaderboard
(MLB Average = 74.5mph)
When discussing the Big 3, we have to remember that bat speed is weighted more heavily than bat-to-ball skills or smash factor. Our Hitting Analyst, Noah Thurm, said it best:
"A hitter's bat speed sets their ceiling and their floor. Their smash factor and swing decisions will determine where they live between these two."
The ability to swing the bat fast cannot be understated. Bat speed is to hitters as velocity is to pitchers. Throw the ball harder and you improve your chances for positive outcomes; swing the bat faster and you improve your chances for positive outcomes (all things being equal, which they rarely are).
Think of bat speed as the foundation for your career. Without it, there is nothing to build off of. I've found that this very relatable pitching analogy, "the best command in the world won't matter if you throw 83 mph" drives the point home. The same goes for bat speed—elite bat-to-ball and swing decisions will only take you so far if you're swinging the bat 59 mph.
Bat-to-Ball (Smash Factor)
Evaluating bat-to-ball skills isn't anything new to baseball; scouts have been doing it for decades. While their way of evaluating bat-to-ball skills isn't necessarily bad, it desperately needs improvement. Enter smash factor. We use smash factor as a way to quantify a hitter's bat-to-ball skills. Smash factor measures two things:
Quality of contact – How well do you square the ball up when you swing?
How good are you at making contact? Essentially, how often do you put the ball in play, whiff, or hit a foul ball?
Quality of contact measures how well you square the ball up. It answers the questions, can you hit it on the sweet spot, and can you do that often? In technical terms, we are measuring your collision efficiency, or how well you transferred bat speed into exit velocity. Swings where you hit a ball like this get assigned a high smash factor value:
Swings where you miss the sweet spot and hit a ball like this, get assigned a low smash factor value:
Now that we've accounted for quality of contact, it's time to measure how good you are at actually making contact. To accomplish this, smash factor assigns a value of 0 to any swing that results in a whiff or foul ball. By penalizing whiffs and foul balls, smash is able to determine how skilled a hitter is at putting the bat on the ball.
To calculate a player's average smash factor, we simply add up the smash factor on every swing and then divide by the total number of swings.
By combining quality of contact and the skill of making contact, smash factor allows us to rate and evaluate a hitter's bat-to-ball skills. Still having trouble conceptualizing smash factor? Yeah, me too.

Check out the 2021 leaderboard and laggard board to get a feel for what good and bad bat-to-ball players look like.
Player
Smash Factor
Attack Angle
Top 8th
EV
Bat Speed
Nick Madrigal
0.948
2.3
98.9
70.5
David Fletcher
0.929
1.4
97.5
69.8
Willians Astudillo
0.915
6
103.4
73.3
Luis Arraez
0.914
10.4
99.4
70.8
Michael Brantley
0.909
7.8
104
73.7
Kevin Newman
0.902
0.3
101.8
72.1
Austin Nola
0.892
6
103.8
74
Tommy La Stella
0.888
11.2
101.6
72.1
Eric Sogard
0.879
8.2
96.9
69.4
Adam Frazier
0.867
7.7
98.7
70.7
2021 Smash Factor Leaders
Player
Smash Factor
Attack Angle
Top 8th
EV
Bat Speed
Keston Hiura
0.369
11.9
105.1
75.2
Patrick Wisdom
0.406
11.7
107.2
75.4
J.D. Davis
0.41
7.6
105.8
75.8
Sam Hilliard
0.425
10.7
106.8
74.7
Javier Baez
0.432
11.3
107
76.2
Andrew Knapp
0.432
10.5
101.6
74.5
Joey Gallo
0.444
13.8
109.5
77.2
Mike Zunino
0.445
16
110.4
78
Luke Voit
0.451
13.1
105.7
75.7
Aristides Aquino
0.454
10.7
106.7
74.6
2021 Smash Factor Laggards
Two of our favorite ways to train smash factor are using our Smash Factor Balls or Hitting Plyo Ball ®. Check out how we use hitting Plyo Ball ® to make bat path adjustments.
Swing Decisions
Rounding out our Big 3 is swing decisions. Generally speaking, the belief has been that players who exhibit good swing decisions "swing at strikes" and "take balls". While this isn't a bad strategy (it's a really good one, actually), quantifying a player's swing decisions has proven to be a lot more nuanced than this.
Simply breaking down pitches by whether they are balls or strikes inevitably ignores valuable context when measuring swing decisions, unfairly debiting or crediting certain hitters over others depending on style, approach, and talent level. At Driveline, we quantify hitters' swing decisions taking all of this into account, and our trainers implement this framework into the daily training environment.
Training and Tracking Improvements
So there you have it, the Big 3. Taking this holistic view towards evaluating hitters is revolutionizing the way we train baseball players. Once you start coaching under the framework of the Big 3, it's hard to go back. A lot of times when I'm coaching a player I'll find myself asking questions like:
Is what we are doing working on bat speed?
How will this drill improve his/her smash factor?
What's the best way to coach swing decisions in this drill? Do swing decisions even need to be coached in this drill?
If this training isn't related to the Big 3, then how am I making this hitter better?
Number 4 is the money question. If you don't have a good answer to that, you should rethink your practice plan. The beauty of the Big 3 is that it provides a structure for training and tracking tangible results. The proof is in the pudding, and as always…don't forget to swing fast!
Train at Driveline
Big 3 got you fired up? Come train with us 💪 In-gym and remote options are both available.