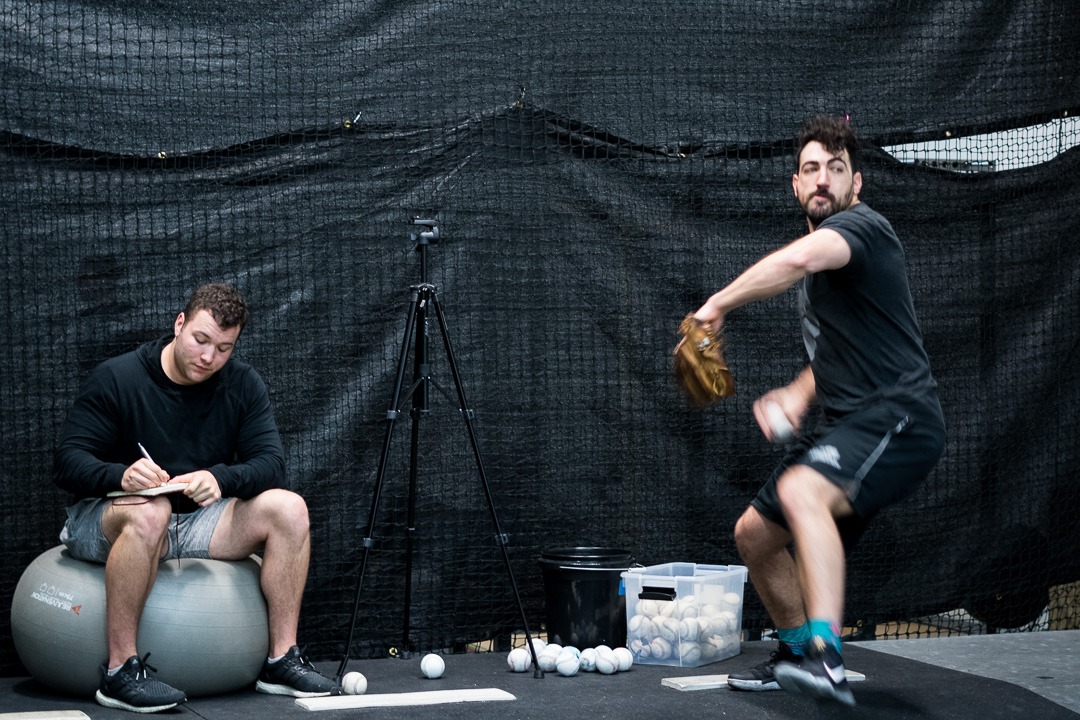 Driveline Careers
At Driveline, we are committed to getting our athletes the best results possible. It takes a team of dedicated and open-minded staff to ensure that we do.
What Interns Have Said About Working at Driveline Baseball
"Working at Driveline was an incredible opportunity and period of self development for me. Every day consisted of thought provoking, detailed, and collaborative work with people who had a passion for understanding and innovating. It's an environment where intelligently applied hard work leads to huge results."
Jesse Clingman
R&D Intern: Biomechanics
"Being an R&D intern at Driveline was a phenomenal experience. I was able to do projects about the things that most interested me (spin rate) while also working on projects assigned to me (arm stress). It was a lot of fun and I learned so much."
Erin Bristow
Pitching and R&D Intern
Where Have Our Employees and Interns Gone on to Succeed?
Professional baseball loves our employees and interns. Get your career started at Driveline Baseball and your opportunity inside Major League Baseball will come sooner rather than later. We're finishing school for the progressive baseball coach, analyst, and trainer. No other baseball training organization can claim this level of success with their internship program. Here's the list of people who have moved on from Driveline Baseball since 2017.
James Buffi: Los Angeles Dodgers, Senior Analyst
Micah Daley-Harris: Arizona Diamondbacks, Research Analyst
Matt Daniels: San Francisco Giants, Coordinator of Pitching Sciences
Ryan Faer: Cleveland Indians, Strength and Conditioning Coordinator
Taiki Green: Watch Momentum, Head of Content
Jack McGeary: San Francisco Giants, Major League Analyst
Cam Castro: Milwaukee Brewers, Pitching Coordinator
Cory Popham: Toronto Blue Jays, Pitching Coach
Demetre Kokoris: Toronto Blue Jays, Pitching Coach
Joel McKeithan: Detroit Tigers, Hitting Coordinator
Tanner Reklaitis: Los Angeles Angels of Anaheim, Pitching Coach
Sam Briend: New York Yankees, Director of Pitching
Casey Jacobson: Chicago Cubs, Pitching Development Coordinator
Daniel Moskos: New York Yankees, Pitching Coach
Michael Schwartze: San Francisco Giants, Major League Analyst
Griffin Gowdey: Texas Rangers, Support Coordinator – Baseball Systems
Cody Aden: Texas Rangers, Pitching Coach
Rachel Balkovec: New York Yankees, Hitting Coach
Bryan Leslie: Milwaukee Brewers, Assistant Pitching Coordinator
Sumair Shah: Minnesota Twins, Player Development Analyst
James Barber: Minnesota Twins, R&D Biomechanics Analyst
Zack Jones: Philadelphia Phillies, Hitting Coach
Collin Hetzler, New York Mets, Complex Hitting Coordinator
Some employees love it at Driveline Baseball so much that they have no interest in leaving here to go to professional baseball, so we invented the split deal contract in 2019. We take care of our employees and let them explore other options while remaining part of our family. The following Driveline Baseball employees work in professional baseball while staying employed here; the best of both worlds, and the future for MLB organizations trying to employ our people.
Jason Ochart: Hitting Coordinator, Philadelphia Phillies – Director of Hitting, Driveline Baseball
Kyle Boddy: Director of Pitching Initiatives, Cincinnati Reds – Founder, Director of Player Development, Driveline Baseball
Eric Jagers: MLB Assistant Pitching Coach, Cincinnati Reds – Assistant Director of Pitching, Driveline Baseball
Rob Hill: Pitching Coordinator, Los Angeles Dodgers – Coordinator of In-Gym Development, Driveline Baseball
Max Dutto: Hitting Consultant, Philadelphia Phillies – Assistant Director of Hitting, Driveline Baseball
Bill Hezel: Pitching Consultant, Philadelphia Phillies – Director of Pitching, Driveline Baseball
Dan Aucoin: Senior R&D Analyst, Cincinnati Reds – Manager of Baseball Analytics, Driveline Baseball
Dan Adams: Health and Performance Coordinator, Cincinnati Reds – High Performance Manager, Driveline Baseball
---
Open Positions
Full-Time Positions
Online Trainer – Pitching (Hiring immediately)
The Online Trainer reports directly to the Manager of Online Training and to our Pitching Management to ensure all elements of remote training work in sync with one another. They achieve this by working collaboratively with other trainers and departments in order to foster athlete development and a positive training experience. This is an 'on site' role where coaches will receive a comprehensive onboarding course that all Pitching Department new hires receive. This onboarding course extensively covers topics including anatomy & physiology, biomechanics, kinesiology, pitch design, advanced analytics, and High Performance. In addition to working with remote athletes, coaches will spend a small amount of time on the training floor working with high level athletes and expanding their skill set through cross department interactions.
---
Director of Sales (Hiring immediately)
The Director of Sales will spend the majority of their time building a team committed to selling Driveline's products and services to current customers and prospecting for new leads, channels, and customers.
---
Business Associate (Hiring immediately)
An opportunity to contribute to the business-side of Driveline by learning hands-on how we take care of customers. Independent projects are executed once the business building-blocks are handled.
Part-Time / Seasonal Positions
Driveline R&D – Data Engineering Intern (Hiring immediately)
You will spend your time helping collect, organize, and integrate the various data sources under the hood at Driveline Baseball, working with our various stakeholders (Baseball Operations Analysts, the Data Science Team, our Software Engineers, etc) to provide optimal data solutions for various processes, models, and dashboards.