Hitter Spotlight: JUCO Product
One doesn't have to be a part of the JUCO scene to be familiar with the Johnson County Community College's baseball program. However, if you are not familiar with the Cavaliers, here is a quick look at the tradition they have built in Overland Park, Kansas.
It is no easy task to make it through a fall of JUCO baseball, but it is even harder to play and contribute at a JUCO that dominates the competition year in and year out. Before the season ended abruptly in early March, this player was part of a Cavalier team that was 20-3. He appeared in fourteen of those games and got thirty-eight at-bats. His stats were very impressive, as he batted .395 with a slugging percentage of .711 and an on-base percentage of .410, bringing his OPS to 1.121.
Driveline trainees and true JUCO diehards train in similar ways:
They don't need much convincing as to why Driveline or their respective JUCO will be the best place for them;

Most of the athletes that survive JUCO ball and train at Driveline have similar work ethics;

At both places, culture dictates a lot about how players develop, prepare, and perform.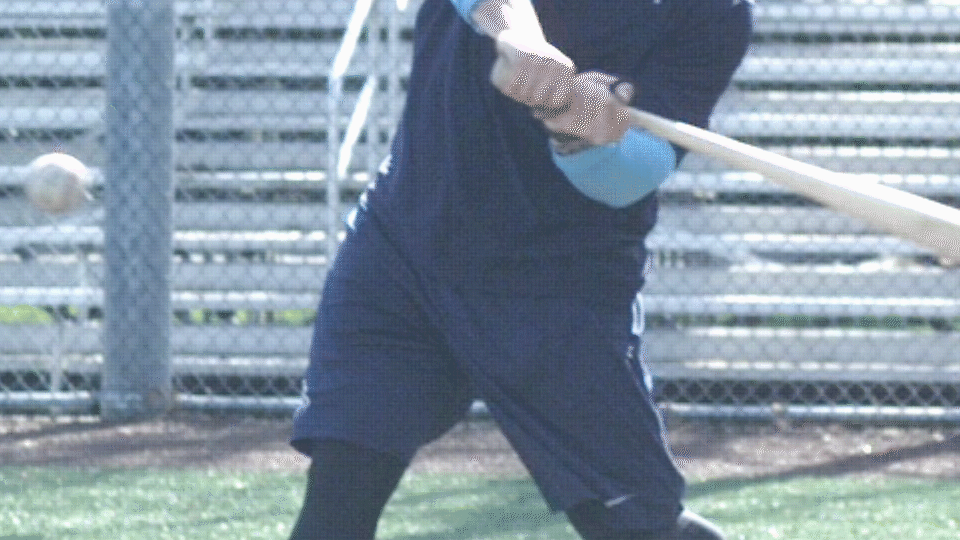 Become the Hitter You Want To Be
Connections and Networking
Players that tend to bet on themselves and come to Driveline usually come referred by a coach or teammate, and so have an idea of what they're in for. When teammates have success, making the decision to train here becomes much easier.
I asked this player when he decided to come to Driveline, and he replied, "I decided to come to Driveline after my freshman year at JCCC. I got 120+ ABs in the season and felt like I didn't need more ABs playing summer ball, but I needed to take the time and find a place where I could upgrade my game. I personally wanted to take apart what needed to be fixed within my swing and I knew Driveline was just the place for that!"
Assessments are a crucial part of what we do here at Driveline. As trainers, we want to collect as much information on hitters as we can. We evaluate how hitters move, the power output they produce, as well as anything else that seems relevant to helping them improve.
On top of that, assessments are a good time for the trainer to introduce the trainee to the type of environment that they will encounter if they train regularly in our gym.
"I really enjoyed my assessment with Max Gordon and Tanner Stokey. I felt like it was very professional and they made it a loose and fun environment… I was excited to be there and knew I was going to get better."
During the initial assessment, he demonstrated good bat speed as well as barrel consistency. The improvements that we wanted to focus on were his bat path and attack angle. He had power, but his swing was cutting across his body and leaving him unable to utilize it all.
Training Attack Angle
Attack angle and bat path were top priorities for his training. We felt that if we could train these two swing characteristics, he would be able to hit the fastball deep in the zone to all fields—while maintaining his bat speed and direction. We also felt that this would help him keep his barrel through the zone long enough to drive off-speed pitches, even if he was early. These were some of the drills that were programmed into his training:
Deep tee

Offset open

Hook 'em

Long bats from the shoulder 

LOTS

of Plyo Ball ®
Conversations and Transformations
Here is a little look into a discussion between trainer and trainee. These conversations are common and happen often during swing design sessions at Driveline. Trainers do a great job of incorporating the technology into the assessments while also relating to the players and their "feel" of a swing.
Before
After
"You're a big golfer and you mentioned that your back elbow feels really free in your golf swing, so that idea alone seemed to help a ton. Remember to be early and really loose/ relaxed with your load; anytime you get started late you immediately 'slam your back elbow into your hip' and completely tie yourself up. Hit the ball over 90 mph over 20 degrees as often as possible. Monitor your attack angle every day and try to stay over 10 degrees." – Trainer Tanner Stokey
Conclusion
With the season halted early, we really don't know what this player was fully capable of at Johnson County. But four-year colleges recognized his talent and took notice of his production. In late March, we were all stoked to find out that he had committed to an NCAA DI University. They got a good one, and we are excited and anticipating what the 2021 season has in store for him!
"Reflecting on my time after Driveline, I can say I have made leaps and bounds in my game. My knowledge of my swing has improved and I am confident I can take what I have learned at Driveline and add it to my training back at home. The one-on-one with my trainer was the biggest impact for me. Seeing that I needed to stay on plane longer really allowed me to make many adjustments when hitting off-speed pitches and feeling better overall against better pitchers."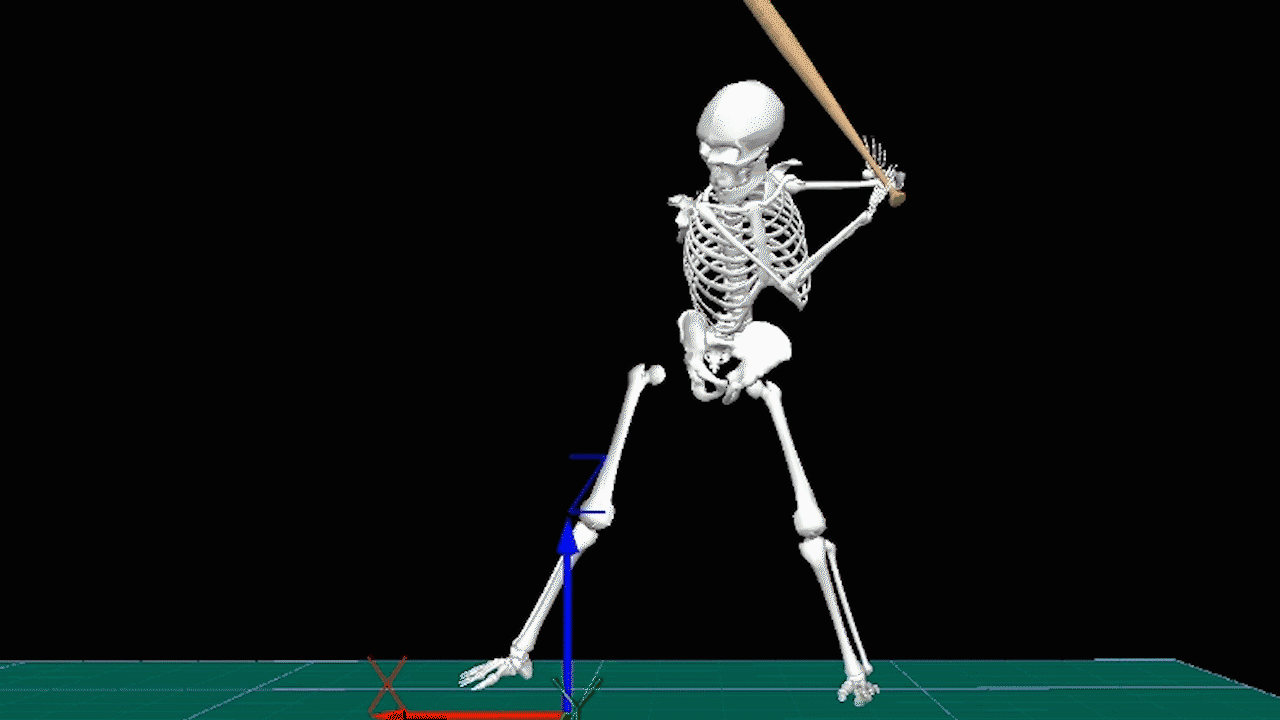 Foundations of Hitting
30 modules teaching you everything we know about hitting and hitting mechanics.
Train at Driveline
Interested in training with us? Both in-gym and remote options are available!
Athlete Questionnaire: Fill out with this link
Phone: 425-523-4030
By Chase Glaum