Hitter Spotlight: Sebastian Greico
"MLB: The Show" just came out a few weeks ago. Everyone is playing and wondering what it would be like to put up video game type stats in real life. To get that answer, just ask Sebastian Greico. Sebastian is from Tampa, Florida, and is a true freshman at Coastal Alabama Community College.
In the short 20 game schedule that they got in this year, in just 55 AB's Sebastian hit for a slash line of .436/.523/.764 with four bombs and six doubles. That comes out to an OPS of 1.287!!! That is next-level production!
"I believe I had such a good start to the season because I spent the past few months working in the cage," Sebastian said. "This gave me the confidence that I was ready for anything and any pitcher I would face going into the season. I knew my swing was in a good place, and all I had to do now was compete in the batter's box."
Sebastian knew that he needed to make the time in the cage count and that just showing up to the cage wouldn't give him the season that he ended up having, so he joined our Online Hitting program. "I decided to do the hitting program because I started to feel like I was going to the cage just to hit. I wasn't focused on working on and developing different aspects of my swing like I should have been."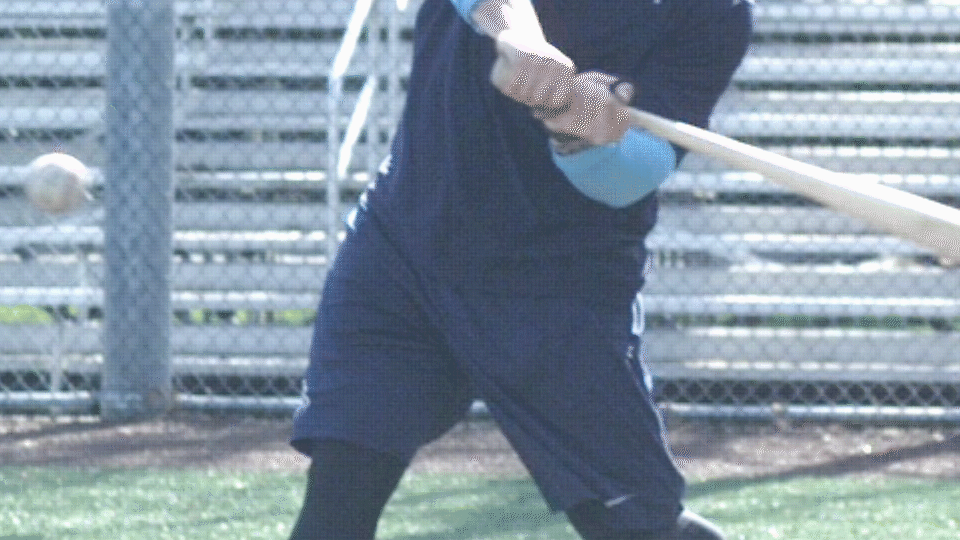 Become the Hitter You Want To Be
The Angle of Attack
Sebastian came to us with pro-caliber bat speed, so we could immediately check that off the list of potential focuses. This is uncommon, as the majority of the hitters that we work with need to develop more bat speed. Below is part of a report for Sebastian's baseline Blast metrics back in January. Here you can see how he compares to players at every level with our in-gym averages.
In our first swing analysis and discussion, I laid out his strengths and weaknesses. He can create a lot of speed in his swing, shown by Bat Speed, Peak Hand Speed, and Rotational Acceleration. With our new Blast tool/report, created by Alex Caravan, you can see that we can predict how hard a player should be able to hit a baseball (Exp Peak EV) based on Blast metrics.
Sebastian has the ability to hit a ball very hard, and, as shown in one of the red cells (Avg Efficiency), he has the potential to hit them even harder. We were a little over a month away from the season, so we needed to focus on what would give him the best chance for success right away. The answer was not hitting the ball harder, but adjusting the angle at which he was hitting the ball.
We look for hitters to be in a range of 4 to 16 degrees for their attack angle. "Attack Angle Range" displays the percentage of swings in that range. He was below average in all of these categories. We then talked about how his attack angle was influencing his production and preventing him from maximizing his ability to use his above-average bat speed. We assigned low attack angle/launch angle programming, and his favorite drill became hitting Plyo Ball ®.
"When I hit these balls consistently flush, I know my swing is in a good spot," he said.
The New Attack Angle
"The part that has helped me the most has been improving my attack angle. When I first started, my attack angle numbers were low, but within a few weeks of training I was able to greatly improve them," Sebastian said.
In little over a month, he turned a weakness into another strength:
+11.24 in Avg Attack Angle

+10.71 in Exp LA at Peak EV

+38.27% Attack Angle Range, up to 77.33%!!!!
Sebastian needed some fast results to maximize the type of season that he could have. To do so, we both needed to be efficient, and we were.
"The thing that stood out to me the most about the hitting program is that it is easy to follow," Sebastian said. "I thought there was going to be a learning curve before I was on the right path, but since day one, everything was explained to me, and I was able to complete all the drills."
The fact that Sebastian had a big year in a short amount of time was no accident. He has worked his tail off in our program and will continue to do so. He has the right perspective on everything. When I contacted him about his season getting canceled, this was the message I got from him: "Our whole season is canceled, so I'm going to have a long offseason before I go back, so I'm gonna train hard and be ready for whatever next year brings!"
Sebastian, you are a great trainee, a great hitter, and our staff is going to do whatever we can to help you maximize your potential. We can't wait to see what you can do in a full season, and after a year of a development focus! You RAKE!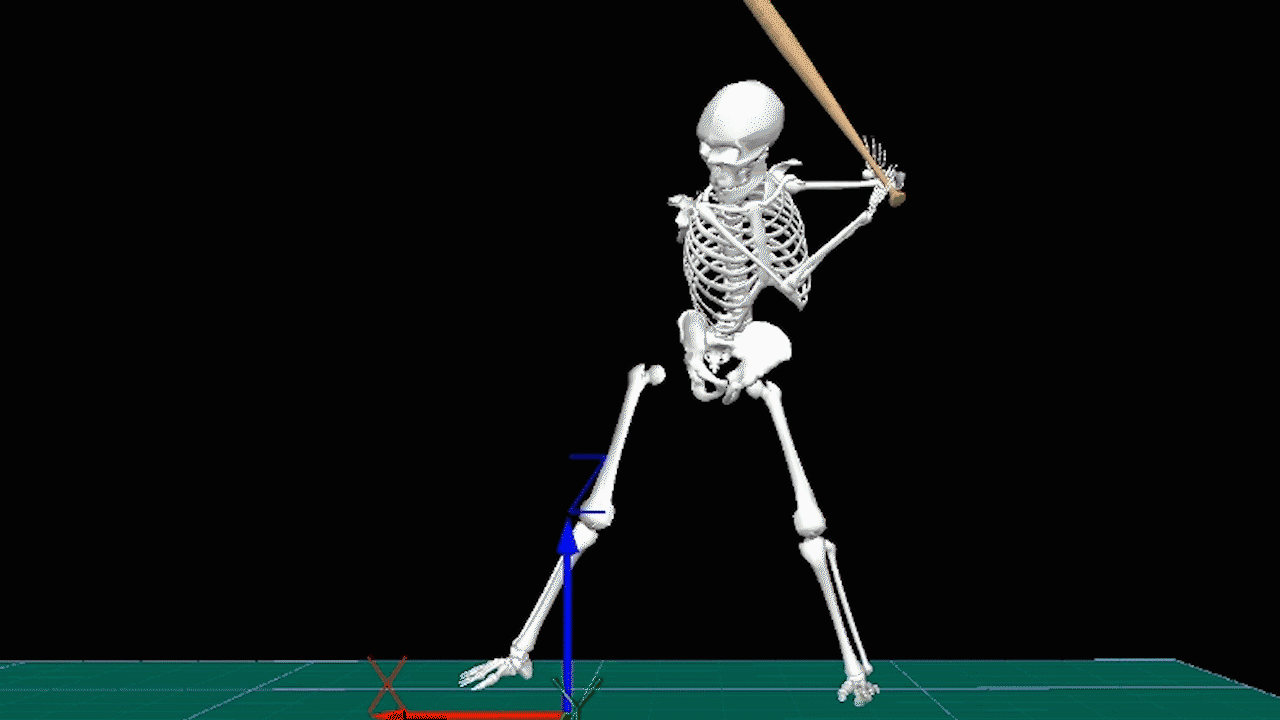 Foundations of Hitting
30 modules teaching you everything we know about hitting and hitting mechanics.
Train at Driveline
Interested in training with us? Both in-gym and remote options are available!
Athlete Questionnaire: Fill out with this link
Phone: 425-523-4030
For those interested, here is the full report: