Hitter Spotlight: Cody Gracco
He runs out to his position, takes off his hat, and puts it atop his glove before gently placing them in front of his feet a few steps behind the back cut of the infield. Hand over his heart, he listens to The Star-Spangled Banner play over the stadium speakers for the first time since May 2015. This college baseball game is his first in four years, and his first game as a veteran of the United States Military. The pre-game anthem hit Cody Gracco a little differently than others had.
A sophomore middle infielder at the University of St. Katherine, Gracco is back spraying liners all over the diamond for the Firebirds after a four-year hiatus in which he served the US Navy.
"It was a really cool moment, all this time waiting to get back onto a field… it was like a weight being lifted off my shoulders," Gracco recollects. "People all over the world are going through things they didn't want to go through and for me to be fortunate enough to be able to make it back onto a baseball field… it was really special."
In 20 games and 64 at-bats for the Firebirds, Gracco slashed .375/.462/.484, good for an OPS of .946.
When you rank him amongst the players he competes against in the CalPac conference, Gracco is amongst the leaders in:
Batting Average (7th)

On-Base Percentage (9th)

Runs Batted In (T-16th)

Stolen Bases (T-17th)
But he began to see a crippling pattern emerge while playing summer ball in Orange County after an excellent 2015 freshman campaign in which the San Diego native led off and started every game.
"During that summer, my car had broken down, bills were piling up. Money was becoming an issue," Gracco recalled. "I knew I never wanted to be in a lot of debt, and I could see this pattern of what could happen if I didn't do anything about it."
…This is not the wherewithal of your typical college freshman.
"San Diego is a big Navy town, and I had spoken to the military a bit throughout the last couple of years, so one day I just sent it, and enrolled in the Navy. That was at the end of the summer, and by the middle of the fall, I was headed off to boot camp."
It takes some guts to just "send it" and join the military.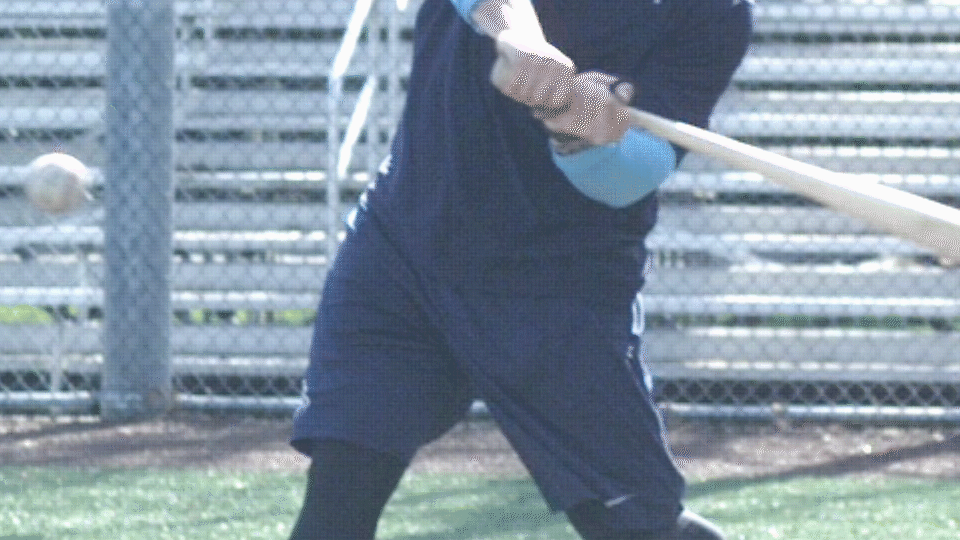 Become the Hitter You Want To Be
Welcome to the military
It didn't take long for the Southern California native to have his "welcome to the military" moment. After stepping off the plane at Chicago's O'Hare Airport, the difference in climate between San Diego and Chicago in late November was Gracco's first wake up call.
"Oh my god, dude, it was frigid outside… and I'm used to 75 degrees and sunshine year-round," Gracco said. "So stepping off that plane in Chicago was brutal. I remember thinking, 'What did I just get myself into?'"
"One of the main priorities for the beginning of recruit training is to get all new recruits on the same sleep schedule, so we weren't allowed to sleep for like 36 hours," says Gracco. "I remember sitting on the bus on the way to RTC (Recruit Training Command) being SO tired, but not being allowed to fall asleep."
Gracco described Navy boot camp as: "Not terrible, but people who don't have a lot of structure typically struggle. The worst part about it was being inside every day. It would get tougher mentally than it would get physically, just two straight months of monotony made you want to go crazy."
Gracco stationed in Washington state and deployed to the Arabian Gulf to support Operation Inherent Resolve, the official name for the fight against ISIS.
He was there for seven months.
Gracco said his deployment was "pretty normal for operations standards… we did drop a bunch of bombs on ISIS during our time in the Middle East, but for the most part, we would just go through our daily procedures… I did get to go to Dubai, though, that place is absolutely insane."
After deployment, Gracco stationed at the NBK (Naval Base Kitsap) in Bremerton, Washington. "What I missed most was the freedom to go and do what you wanted when you wanted to do it," Gracco explained. "When you're in the military, you have to put in time for leave, jump through hoops… you have to have permission for everything. When you're a civilian, you can just go and do."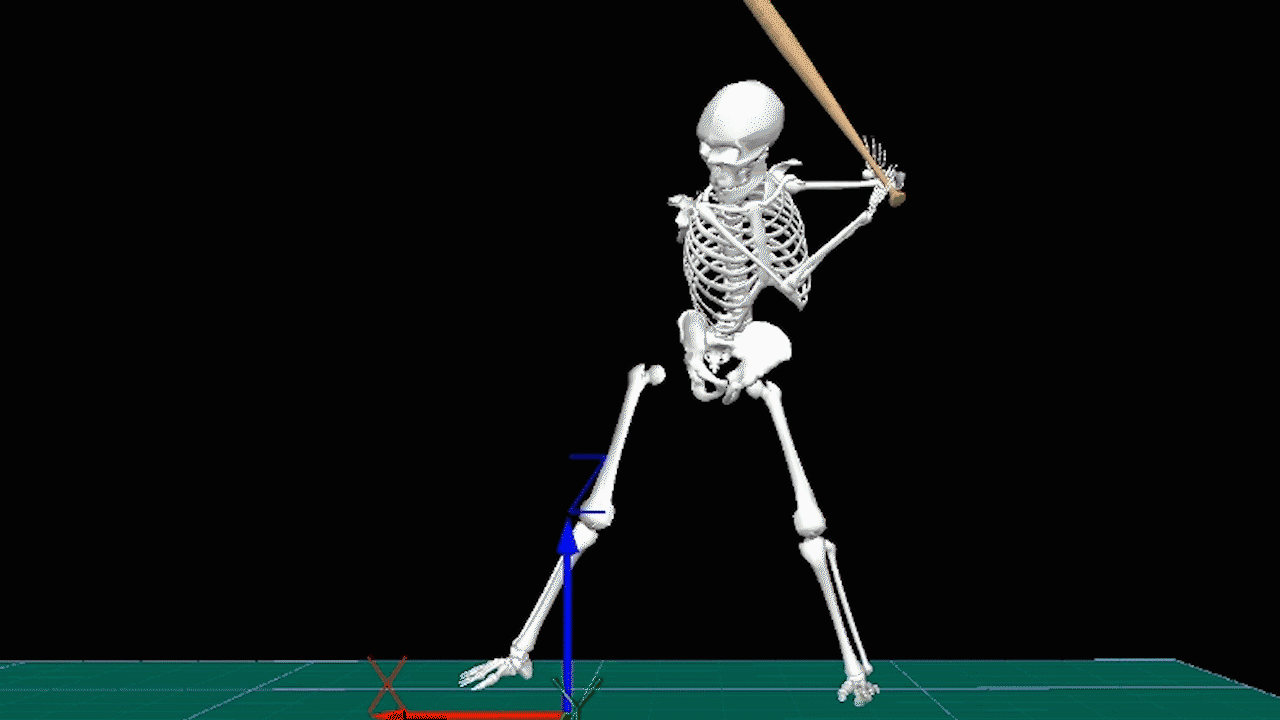 Foundations of Hitting
30 modules teaching you everything we know about hitting and hitting mechanics.
Trips to Train
When he got free time, Gracco played men's league baseball and participated in an Axe Bat Hit Study that one of his buddies set him up with. Not long after, Gracco, who had heard of Driveline and had seen Kyle Boddy on Twitter, decided to come in for a hitting assessment.
"I remember walking into 2-4 on my first day; it was right in the middle of the pro offseason. Adam Brett Walker was hitting in the cage, and after watching him take a few swings, I remember thinking to myself, "Holy s***, where am I?"
From December 2018 through May 2019, Gracco would make the 75-minute trek from NKB Bremerton to Driveline's facility to train, with aspirations of going back to school to continue the promising and productive career he had started four years previously.
"I think the on-site environment that you guys have at Driveline is what's most beneficial. Everyone that you're training with, and the entire hitting staff, they all want to see you succeed," Gracco recalls. "There were so many times I was struggling, and one of the pro trainees like Brooks Benson would come up and talk hitting with me, what we were feeling that day, things like that."
"There's definitely a sense of camaraderie at Driveline that was always very helpful for me," he says. "It made you feel accepted and part of the community."
Gracco left in May 2019 to go back to sea for workups for his ship's next deployment but would return to the facility for a couple of weeks in October 2019. He would continue to train for two weeks before heading back down to Southern California to re-enroll at the University of St. Katherine.
Return to Collegiate Baseball
"I learned a lot during my time training in-gym, obviously. I was able to take some of the mobility work, drill work that I learned with you guys and I still do all my Terry's," Gracco laughed. "But just knowing more about how to get your body ready to train, how your body is supposed to move, I'm able to break down swing video way better now. It's been huge."
Joining a college baseball team in the middle of the fall is not easy. Guys have been busting it and competing against each other for a couple of months by then, and to have some "new guy" show up in late October, take away reps from other dudes… It can make for a contentious situation.
Add a four-year hiatus from any competitive baseball, and you better make sure and read the feel doc.
"Going back to school, the coaches and staff remembered me, but I didn't know any of the students or any of the guys on the team, so I didn't wanna come in and step on anyone's toes," Gracco said.
On his first day back, Gracco homered. He also made a clean back-handed play in the 5-hole moving to his right, earning some immediate street cred with his new teammates. He hasn't stopped there. On a team of young men who are primarily 2 to 4 years younger than him, he quickly transitioned from "new guy" into a leadership role. Teammates gravitate towards him. They notice what he does and how he carries himself, and respect him for what he's been through.
When the season started, he had seven hits in his first eleven at-bats.
It's hard not to respect a guy like that.
Train at Driveline
Interested in training with us? Both in-gym and remote options are available!
Athlete Questionnaire: Fill out with this link
Phone: 425-523-4030
By Collin Hetzler
Considering recent events, we created this series to highlight our athletes' work who had their seasons cut short. Here's last week's edition.