Hitter Spotlight: Division II Athlete
Considering recent events, we created this series to highlight our athletes' work who had their seasons cut short. In this edition of the Hitter Spotlight, we'll look at a Division II athlete who had a torrid start to the 2020 season:
There are hot starts, and then there's this trainee's 2020 season. Coming off of a 2019 campaign which ended with a medical redshirt, this junior shortstop and NJ native was absolutely unconscious through his first 11 games of the 2020 campaign.
In 36 at-bats:
19 hits, 4 doubles, 4 jimmys, 24 (!!!) RBI, 5 BB, and only 2 punchies
The dude's slash line was an absurd .528/.568/.972, good for an OPS of 1.540. His last name was littered across NCAA DII National Leaderboards in nearly every individual offensive category, including:
1st in RBI per game (2.18)

2nd in Batting Average (.528)

5th in Slugging Percentage (.972)

16th in On-Base Percentage (.568)
Previous to his 2020 campaign, he was a productive player for his university's program, with on-base percentages of .372 and .405 during his freshman and sophomore seasons, all while playing the most premium position on the field (shortstop). But after only 13 extra-base hits in his first two collegiate seasons and a hamstring injury that limited his 2019 campaign to only six games, he needed to take the next step in his development.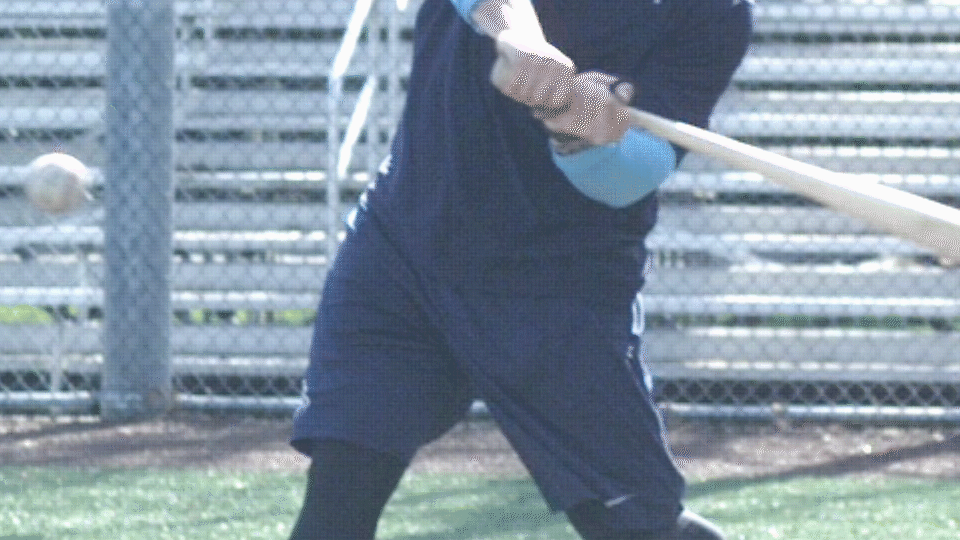 Become the Hitter You Want To Be
"I ended up hearing about Driveline through one of my teammates who was headed up there to train in Seattle after the season," he recalled.  "I had done some training with weighted bats and Driveline's Hitting Plyo Ball ®, which I really liked and helped me, so I thought going out to Driveline HQ would be that much better." 
He trained on-site with us for ~five weeks during the summer of 2019. See side-by-side video his first day and his exit-week assessment:
"The best thing about the training was the coaches and the atmosphere," he said. "Those two factors together made me want to train harder every day to get better. I for sure couldn't have done it without the guys at Driveline."
You fire us up, dude.
In light of the astronomical, video game type numbers he put up during the 2020 season, let's take a deep dive into his assessment data and programming during his time in-gym.
Time At Driveline
Flashback to May 2019, the beginning of Driveline's collegiate summer training period. After going through the initial hitting assessment, what really stood out was his ability to shoot the ball to right-center field, but also an inability to pull the baseball. If he were to pull the ball, it was likely to be a top spun line drive, or a hooked, rolled over ground ball.
Dude's swing had been grooved to be very "pushy", or arm dominant. Rather than initiating rotation with his pelvis and transferring that energy up the chain through his core and torso, he relied heavily on his above-average bat to ball skills to get on base. Some data from his assessment report is detailed below: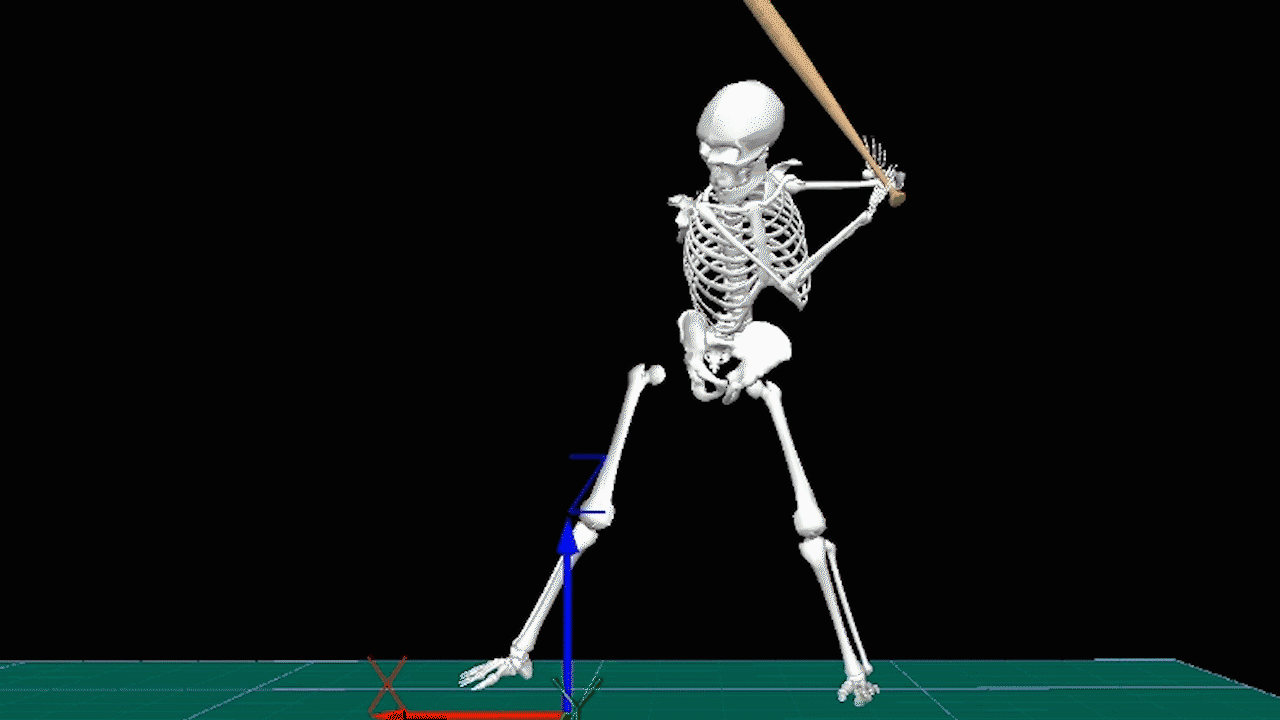 Foundations of Hitting
30 modules teaching you everything we know about hitting and hitting mechanics.
BATTED BALL DATA
Low Peak & Avg. EV

Good Barrel Consistency

Low Avg. LA HHB

High STD of EV

Low STD of LA
Very Low Pull Side LA

Good Middle LA

Excellent Oppo LA

All EV by field are low
As supported by the batted ball data above, he struggled to pull the ball with any authority. He mainly resorted to soft-serving line drives into right-center field. To maximize his production, he had to hit the ball harder to all parts of the field, pull the baseball more often, and pull it with good spin.
BLAST DATA
When looking at his assessment Blast data, a few things stand out:
Attack angle is very low; hardest-hit balls are likely to be ground balls / singles

Large gap between peak and average bat speed indicates potential for low hanging fruit in bat speed gains

Combination of low average bat speed, low rotational acceleration, good time to contact, and very low-efficiency score supports an athlete's tendency to be very "pushy" and arm/hand dominant during swing.

Low-efficiency score indicates athlete is likely to never fully release the barrel, or will be late (after contact) to release barrel
K-VEST DATA
Athlete is out of sequence

Good hip action, but late

Torso is passive; reaches peak speed late

Minimal speed gains from pelvis to torso; poor sequence likely contributor

Potential for a very good sequence
Athlete lands at heel strike with little to no anterior pelvic tilt; will likely contribute to early hip extension, loss of posture, and lack of space

Athlete likely compensates for lack of anterior pelvic tilt with borderline excess torso forward bend at heel strike
Athlete has an incredible amount of posterior pelvic tilt at contact, very likely to early extend hips.

Pelvis and torso are both late, perpetually trying to "play catch up" to the lead arm; this leads to poor deceleration patterns in both segments

Poor deceleration patterns in both segments leads to hitter being over-rotated w/ hips and torso at contact

Because of excess posterior pelvic tilt, hitter likely often feels "tied up" and has no space to turn to the inside pitch; defaults to pushing with the hands
After going through all of his assessment data, we knew what we needed to work on:
Improve attack angle

Hit the ball harder to all parts of the field

Pull the ball in the air
We created the KPIs you see above to make sure he could train with proper intent.
From a more technical trainers' perspective, we knew we wanted to:
Refine his overall sequence (get hips firing first consistently)

Improve pelvic tilt and hip hinge (additional anterior tilt at heel strike)

Increase lower half stability
After a month of customized programming around improving posture (pelvic tilt specifically), attack angle, sequencing (hips first), and upper body action (push vs turn), he had his final re-test before leaving the facility.
RESULTS
The following visuals are before and after splits of time training in-gym. The numbers in blue indicate his assessment data, and the numbers in white— labeled "Last Range"—are from his last week in the gym.
BATTED BALL DATA
Peak EV +7.9 mph

Avg EV +3.7 mph

STD EV improved

Avg LA HHB +2.7 mph
Pullside EV +2.25 mph

Pullside LA +9 degrees

Middle EV +4.51 mph

MIddle LA +9.77 degrees
K-VEST DATA
Refined sequence

Hips reach peak speed first

Better deceleration patterns in pelvis

Improved deceleration patterns in torso

Improved speed gain
We're proud of his development and in light of recent events, we wanted to shout out our dudes to let them know that we've been following them and pulling them from afar.
Keep getting after it, dude!
Train at Driveline
Interested in training with us? Both in-gym and remote options are available!
Athlete Questionnaire: Fill out with this link
Phone: 425-523-4030
By Collin Hetzler