Hitter Spotlight: NCAA Division II Player
At Driveline Baseball, trainees from all over the country come to train to get better at their craft. Some come from big-time cities, while others come from smaller towns. This particular player comes from one of those small towns in Pennsylvania, with a population of just over 6,100. He attends an NCAA DII university, where he's finishing up his graduate degree. Before the season was cut short, he was off to a hot start, helping his team to a 7-2 record.
In nine games and thirty-four at-bats, this player hit .412/.765/.512, gathering five doubles, two triples, and a home run. He was off to the best start of his collegiate career, all while having missed the entire 2019 season due to an injury. Here is how he ranked offensively among his conference peers:
Batting Average (16th)
Slugging Percentage (8th)
Runs Batted In (20th)
On Base Percentage (12th)
Everyone's story of how they found Driveline Baseball is different. However, I found myself relating to this player's story when I asked him about it.
"I knew about Driveline from seeing the weighted balls for pitching but found out about the hitting side after seeing Jason Ochart on Twitter. I was an exercise science major in undergrad and loved biomechanics and motor learning. I saw the stuff that they were doing was backed by the same research that I learned about and was all in from there."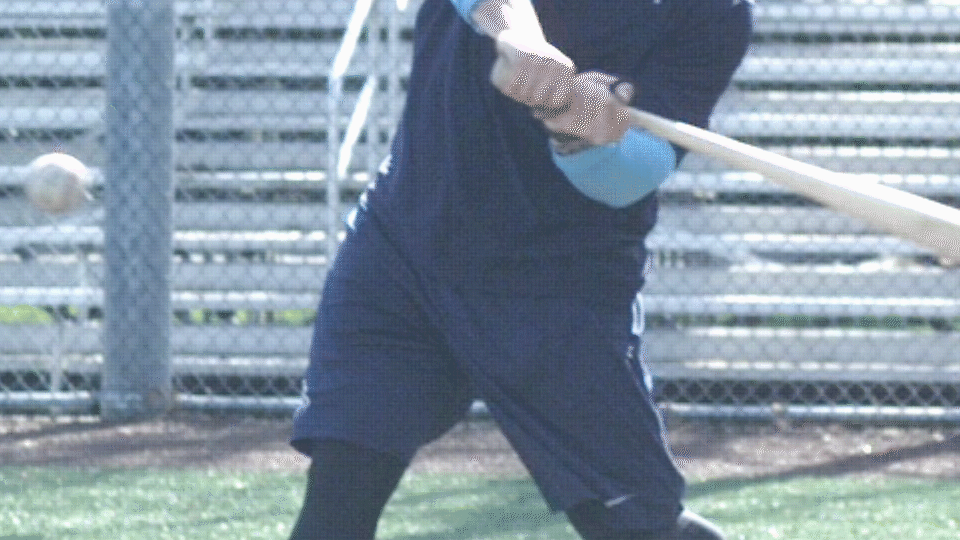 Become the Hitter You Want To Be
As is true for every other trainee that trains here, there came a moment where this athlete needed to decide whether to come to Kent, WA. His first time out here was for an assessment. "I first came out after my Junior year in the summer of 2018. I only came to assess the first time, but really loved the experience."
Injuries are common in sports, and some end careers. Some rejuvenate them, and others bring players back to certain places as if it were destiny. After suffering a season-ending injury in 2019, he felt like the best way to get back was to return to Driveline.
"After fracturing my arm and redshirting my senior year, I knew that I had to find a way to get back on track. I ended up getting an opportunity to intern in the high-performance department, which made it a really easy decision to come out."
Driveline Assessment
When he came to Driveline and went through the assessment, a couple of things stood out about his ability. First, his swing was very powerful. His peak and average exit velocity were 102.5 mph and 86 mph, while his peak bat speed was 77.6 mph. The second thing that stood out was the stuff that needed to improve, and that our hitting trainers were going to attack: his opposite-field exit velocity was 81.5, while his launch angle was 40 and his average attack angle was six.
Sometimes assessments can be discouraging, as you are presented with an uphill battle that you must endure in order to improve your skills. He had a different perspective and looked at it as an opportunity to not only get better as a player but grow in knowledge as an individual.
"I really liked the assessment. It was super thorough and gave a great understanding of my strengths and weaknesses as a hitter. I was super interested in the TPI/On Base U stuff the first time that I went there, as it gave me some great points of emphasis for my warm-ups and in the weight room. When I came back the second time, I loved getting the opportunity to use the K-Vest; it was really awesome for a biomechanics nerd like me. It was at that point that I realized that these guys really knew what they were talking about and I wanted to get involved with this company in some sort of way."
The hitting trainers at Driveline all do a very good job of analyzing each player and making sure that they communicate the process of correction while focusing incrementally on the player's swing. After the assessment, here were some of the things that needed attention:
Create some consistency

Create the ability to do damage to all parts of the field
He was put in the "Low Attack Angle" bucket with drill emphasis such as:
Hook 'Em Long Bats/Overloads (keep torso counter-rotation) 

Down Mound Tee

Oppo HR Underload +35 LA. 

Softball Toss Plyo Ball ® CF-RF Alternating
We wanted to work on some lower half changes, and tried to create some more space between the knees. This is the reason we did some down-mound work, some hook em' with the long bats, and worked on driving balls hard into the opposite field gap.
As training progressed, so did his ability and skills. When re-assessing two months later, we see a noticeable difference.
Conclusion
Giving players ownership of their abilities is key to successful coaching. Coaches want to see their players improve, but having them solve their own problems within their swing goes farther and is more satisfying.
"I came back from the summer as a completely different hitter with the ability to make adjustments on my own without guessing. I improved my exit velocity and launch angle of hard-hit balls a ton. This allowed me to drive balls in gaps as opposed to hitting low line drives, as I did the majority of my career. I also improved my bat to ball skills. Training against the machine made me really comfortable seeing guys throwing 90 or guys with really good off-speed. Although the season was cut short, I felt like I had a ton of success, and I attribute it all to my training at Driveline and my trainer Tanner Stokey, who has made a lot of light bulbs go off for me."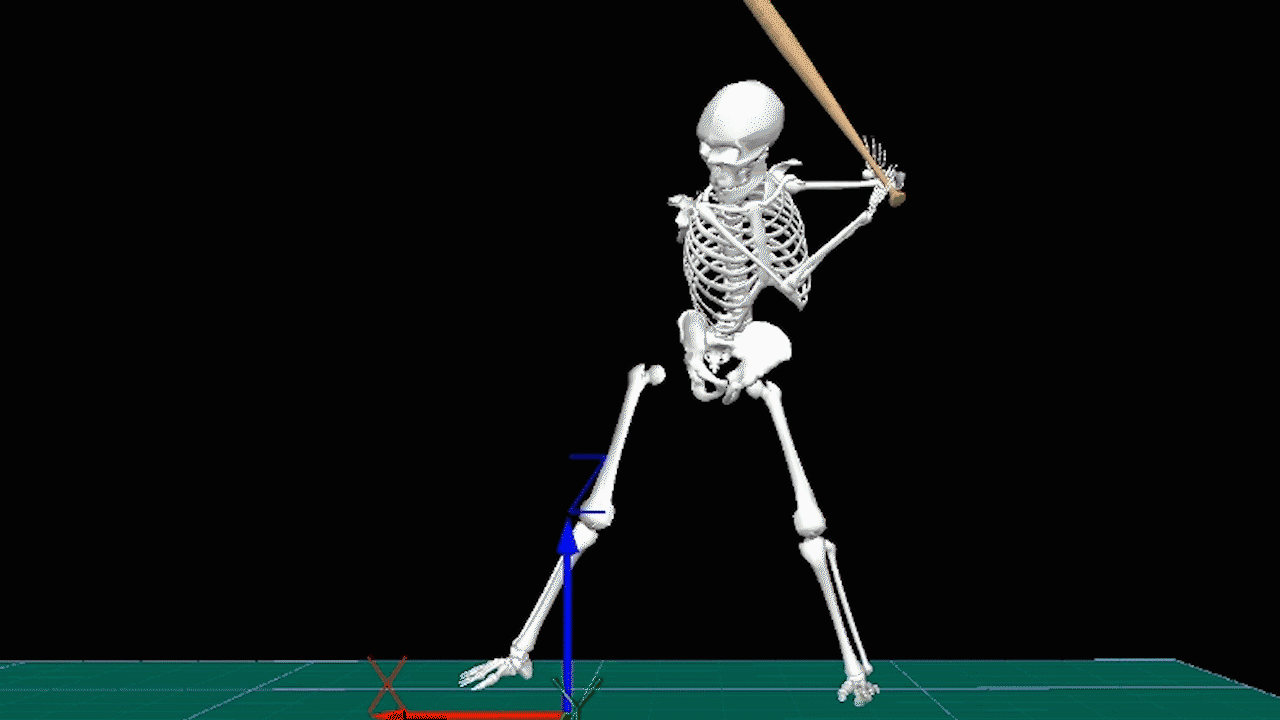 Foundations of Hitting
30 modules teaching you everything we know about hitting and hitting mechanics.
Train at Driveline
Interested in training with us? Both in-gym and remote options are available!
Athlete Questionnaire: Fill out with this link
Phone: 425-523-4030
By Chase Glaum