Building Skills That Scale
At Driveline Baseball, our philosophy is that parents should have three primary focuses: build athletes through long term development, install good habits for warm-up and recovery, and keep things fun.
We believe the programs and strategies that work the best for youth athletes are those that drive them toward healthy warmup and recovery habits, along with building foundational skills that scale as the athlete progresses in the game of baseball.
With all of this in mind, we created resources for parents and coaches to make use of the limited amount of time that they have. These resources are easy to learn, understand, and use as building blocks to create a practice routine that builds key skills and keeps kids having fun through gamification of skill development, instead of mindless drill work.
You can find more specific details about how we work to achieve those goals in our Youth Baseball Development Certification course.
Driveline Academy
No longer will players have to choose between a travel team and long-term development. For Seattle-area youth.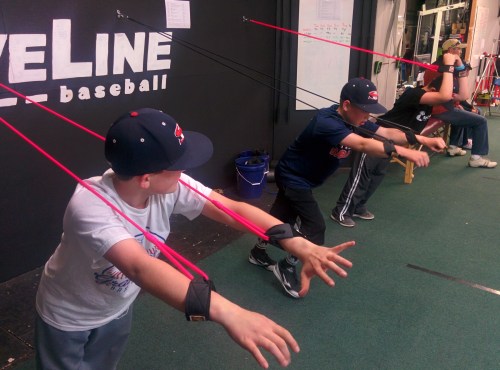 Long-Term Skills Camp
Learn and have fun in the same environment used by multiple MLB teams and thousands of collegiate and pro baseball players.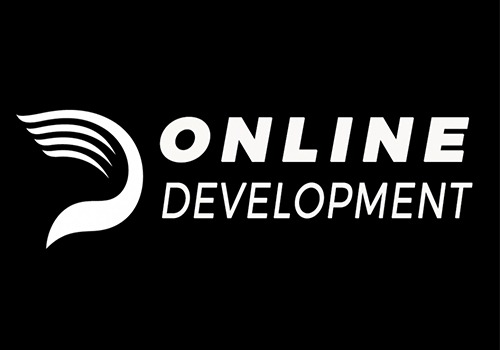 Online Development
An online training experience including warm-up and drill work to recovery and age-appropriate strength training from a dedicated trainer.
Where should I start?

For throwing, the Youth Intro to Arm Care is generally the best first step, as it will get you a play for developing a routine of arm care and arm fitness which is only going to provide more value over time if done with consistency.

On the hitting side either the Youth Axe Bat Speed Trainers, Hitting Plyo Ball ® or both are a great place to start. The Axe Bat Speed Trainers will help with all phases of the swing – strength in terms of developing the physical attributes necessary to swing a heavier bat, efficiency in terms of pattern adaptation over time and we believe a degree of proprioceptive development as well due to the effects of variable implement training.
What sort of training manual for youth players does Driveline have?
What sort of youth training does Driveline do on site?

Our Youth Long Term Skills Camp is a long term training group that we generally start in late September to October and continues until players are ready for their next season – typically late February. These camps are typically 2-3 nights a week and – due to the duration of training – allow us to help a player improve in all phases of the game, in addition to age appropriate strength and movement.

We also typically have a Youth Introduction Clinic, a single two-hour training session designed to introduce players and a parent or a coach into our methods and environment.
Do you have online training for youth players?

Yes. For a guided online training experience you can check out our Youth Online Baseball Development program. You can also look into player programming through our TRAQ software – this blog specifically details its usage for youth players.
Do we have youth players throw "weighted baseballs"?

No. Weighted Baseballs are generally only programmed for athletes that are 14 and up.
So what do you have youth players throw?

Youth players train using our . Ranging from the 2000g Green Ball (typically only used by youth players in a limited amount) all the way down to our 150g Gray Ball (lighter than a baseball), these PlyoCare® balls are designed to help improve the throwing motion and the mechanical efficiency of our youth athletes from two distinct principles:

Overload balls: drive pattern efficiency due to increased load, and that increased load comes with less peak UCL stress than when athletes are throwing a 5oz baseball due to the reduced angular velocity (your arm moves slower).

Underload balls: drive "supramaximal" aka faster than normal movement speed. Moving fast is good.

Used correctly with a structured throwing program like in our Youth Intro to Arm Care we should be improving the throwing of our athletes in both of those aspects.
Are throwing PlyoCare® balls dangerous?

When done properly – no. Consider that for any athlete – young or old – throwing a 5oz baseball is a form of training stimulus for the body. There are no magical properties of a 5oz baseball that make throwing that specific ball weight – as opposed to throwing either a football or a frisbee – a completely risk free action.

That said, If we want to feel confident that our youth players can throw a regular 5oz baseball safely with intent (which is how they are going to be dictated to perform in a game) then it makes sense to train them to a level of throwing fitness that is above the level of stimulus that they receive when throwing a regular baseball.

There is no throwing program for youth players or adults that will unilaterally protect every athlete from either chronic or acute levels of stress that can lead to injury. What we can do is take action to raise the level of arm care and arm fitness for any particular athlete so that we can attempt to mitigate that risk as much as possible.
Want to know more about something?
Schedule a 30-minute call with one of our experts.
DrivelinePLUS
Educational Videos
DrivelinePLUS youth videos break down pre and post game routines, hitting/pitching in-season practice, gamification we use here in-gym, principles of youth training, and more.
Discounts and Products
PLUS members receive discounts on our most popular products and gain access to exclusive PLUS-only products.
Products
Programming
HTKCY and other resources provide simple, scalable programming that's easily implementable and designed specifically for youth athletes.
Gear
All the gear needed to execute our pitching and hitting programming is available in team packages or by individual piece.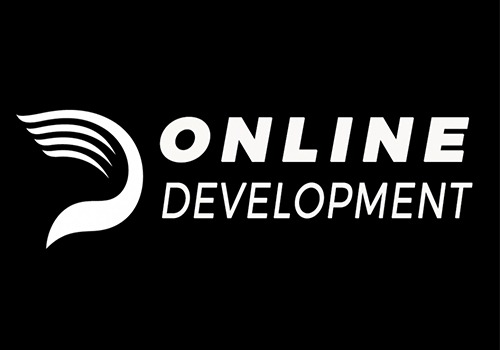 Online Development
Individualized
Custom training and tracking software tailored to the specific needs of the athlete.
Analysis
Video analysis by our trainers (up to 4 per month) to facilitate improvement and monitor growth.
Communication
Consistent access to a Driveline trainer to keep you on the right path and hold you accountable.
---
Youth Coach Blogs/Resources
A plan to get you started.
A simple but effective warm-up and recovery plan. Constraint-based throwing drills that help athletes learn more efficient throwing mechanics. Includes a daily plan and a drill explainer sheet to take with you to practice.
Using Blast data to create targeted youth programming.
We look at four different youth hitters that have trained with us and examine how a program that combines moving quickly and "building the engine" can also be individualized to address the specific swing characteristics each hitter possesses while still keeping the athlete's programming relatively simple.
An introduction to using constraints and cueing to further mechanical development.
In this blog, we dive into coaching hitting mechanics in the tech age, cueing the right mechanics, what type of cues should be used, application, and embracing differences in style.