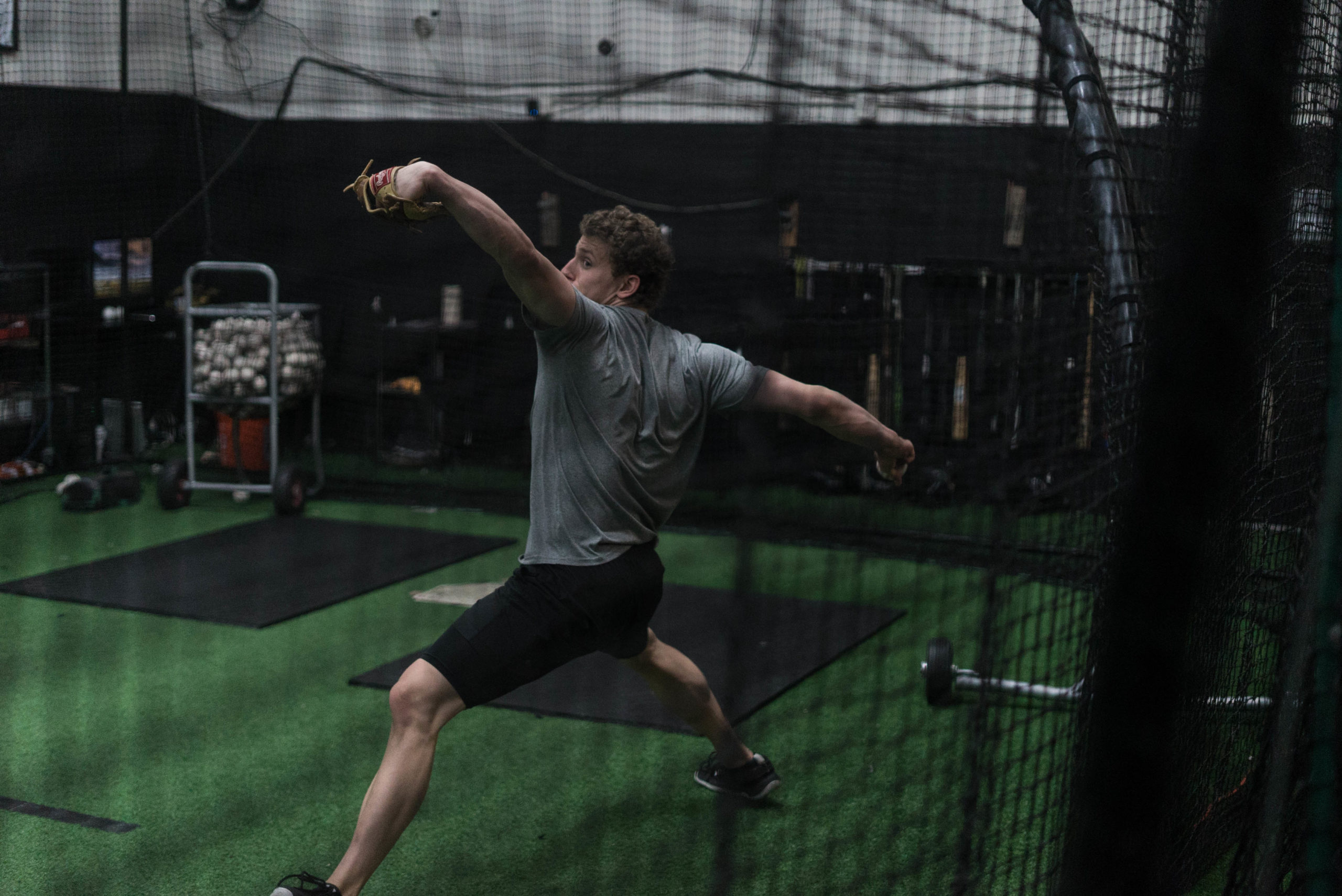 A Structured, Proven Beginners Pitching Velocity Program
For Athletes and Teams
Why Use Weighted Baseballs?
For physically mature athletes, weighted ball training has several benefits including improved mechanics, velocity and command but improved arm fitness is the most obvious.
Fitness can be described with a variety of words – strength, endurance, or conditioning. When a pitcher has poor arm-related "fitness," it generally means his tissue has a low injury threshold. This can be due to insufficient muscular strength, low muscular endurance, poor soft tissue quality, etc.
In pitchers poor arm fitness can manifest as the inability to hold pitching velocity deep into games, the inability to "bounce-back" after throwing or constant soft-tissue arm issues.
Varying the load using weighted balls helps improve arm fitness factors.
The most common responses from athletes and coaches who begin weighted baseball training correctly are:
"My velocity floor increased. I used to sit 84-85 and touch 89, now I cruise 87 and touch 90."
"I hold my velocity deeper into games."
"I recover faster, and I am not as sore after an outing."
---
Nothing Guaranteed
Over the past few years, 1000s of Driveline athletes have used our weighted baseball training program to improve their arm fitness, increase their pitching velocity, improve their command and take their game to the next level.
But weighted baseball training is not a quick-fix solution.
Looking for a shortcut? This is not the program for you.
Serious about getting better? It's simple, but not easy.
Train as hard as you can to get as good as you can, with specific, well-researched drills. And this free program can be your first step.
---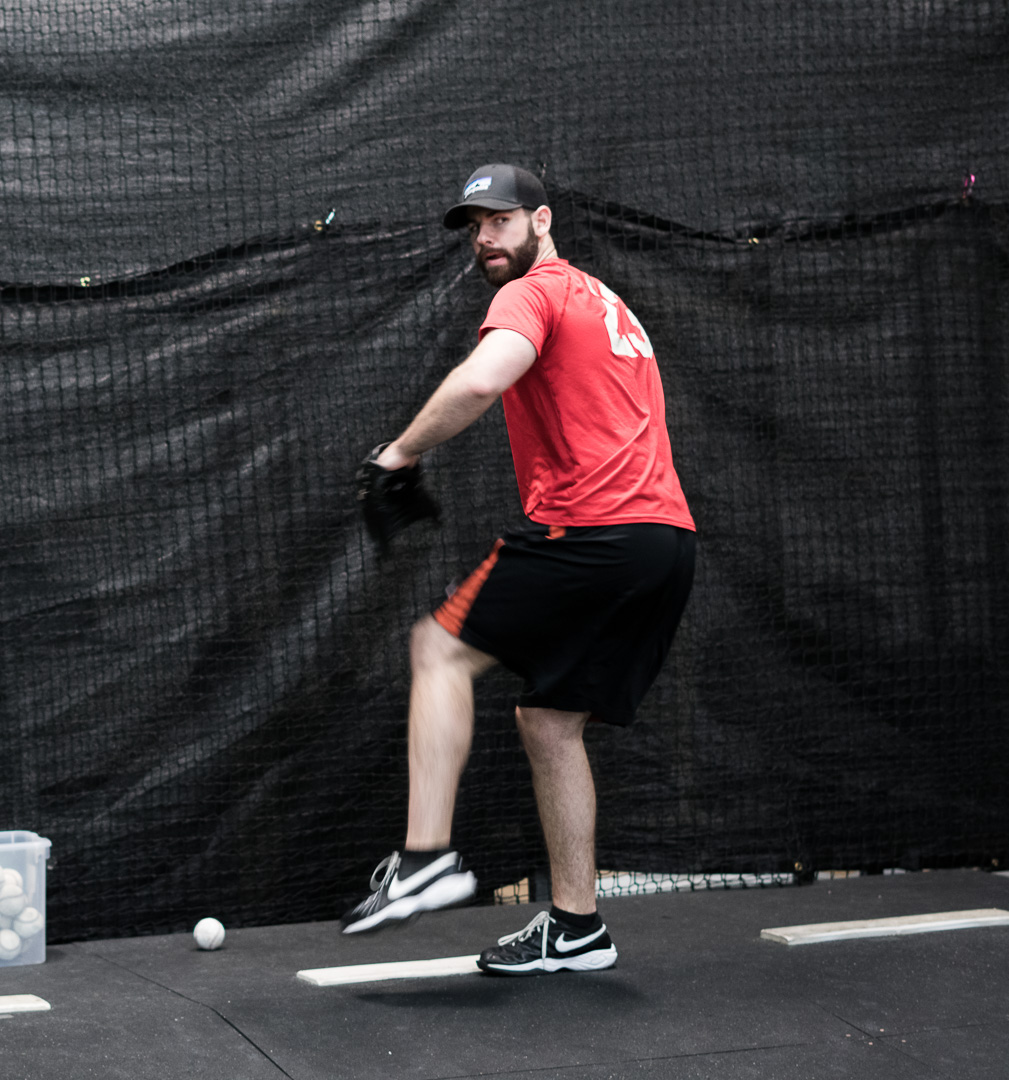 Athletes: It's Your Career, You Decide
This 8-week plan can be the first step of a longer journey towards becoming the best baseball player you possibly can.
Or it can just be a dead simple warm-up and arm care progression, helping your arm stay durable year-round.
It isn't up to Driveline to tell you what to do with your baseball career. And no 8-week program on Earth is "the key" to 15 mph gains and a long MLB career.
Be real.
But we can help you get the most out of whatever time you are willing to put towards your career.
Efficient and motivated. Those are the athletes that end up getting the most out of this program and their careers.
---
Coaches: A Team-Wide Warm-up, Throwing, Recovery Plan
You want the best for your athletes and the team, and wonder if you're doing everything possible for them.
This get-started guide outlines a simple warm-up and throwing progression for pitchers and position players. And it makes time for recovery so your guys can be ready for the next day.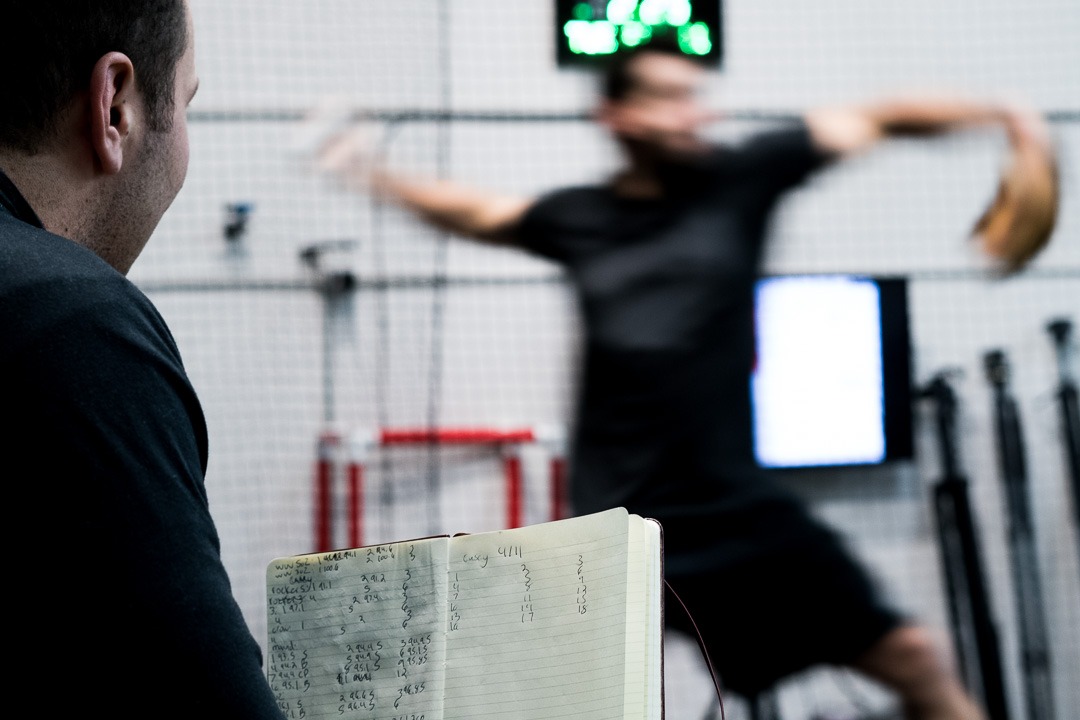 It is an 8-week-long gradual on-ramp written for fall, winter or spring practice. The first week of the program also serves as an in-season guide.
The drill videos have voice-over explanations so you can be sure your pitchers are moving towards better movements.
It answers common questions like:
How to integrate weighted ball training around bullpens?
When in the flow of practice to train?
How to gradually on-ramp a team?