DRIVELINE TRAINING WITH NO COMMUTE
Train with experienced coaches, get yourself ready to dominate at the next level.
1 on 1 monthly meetings with your trainer.
Set quantifiable, stretch goals
Discuss realistic progress, and future projections
Programming
Yearly training plan
Mirrors the in-gym Academy training
Training plan is molded to fit each athlete's schedule and training/playing history
Programming accommodations based on your training space and equipment
Data-driven
Collecting throwing velocity often, not just on velo days
Collecting swing data w/ Blast: bat speed, attack angle, etc
Goals are set objectively, leveraging the metrics we can track, driving aggressively towards improvement and longevity
Fun athletic training using Long Term Athletic Development Model
Enforcing athletic habits
Using games/fun challenges to drive engagement and enthusiasm
Regular Trainer Communication
A direct line of communication to a trainer with a vast knowledge of baseball from a playing and technical perspective.
DATA TRACKING AND ANALYSIS
Full access to our proprietary software TRAQ to receive your training programming, record velocity and store training videos to keep track of your progress over time.
When your schedule gets hectic with the events and obligations life throws at you, your trainer will make sure your training fits as efficiently as possible.
"He had no programming experience whatsoever, and had never been on any sort of travel team and have always been sort of against it. He picked it up right away, it also melded with his brain as far as being able to follow some sort of prescribed daily schedule to go through. It was really helpful getting into TRAQ, he could start doing the plan and seeing gains from it. It was super, super valuable for him; laying things out how you did."
"Totally invaluable to have a trainer that we can bounce things off of. That we can send videos, or pictures, or ask questions asynchronously; but be able to get feedback quickly. We can take video, send Blast data and get feedback from someone who's more of a professional than I am."
I first started with Driveline as an athlete in the summer of 2019 when I went out to train after my freshman year of college. From there I continued to work with Driveline as a remote trainee until returning in the fall of 2020 when the new facility opened. During my second time out at Driveline I got the opportunity to start working with the Driveline Academy, working with various teams as well as the Long Term Development Group. My playing career started at Monroe Community College in Rochester, NY where I pitched for two years. I then finished my career at Tusculum University in Greeneville, Tennessee. Along with working in the Online Academy, I am the pitching coach at Monroe Community College and the director of player development at Team PAC Baseball in Rochester, NY. My favorite part about working with kids at the youth level is being able to instill the same love of the game of baseball that I had as a kid, and helping them each maximize their highest level of individual potential.
I first started with Driveline when I was still playing. I trained in Seattle starting in January of 2018. I was there on and off until I stopped playing in the summer of 2019. I started working with Driveline on the youth side pretty soon after that in the fall of 2019.
I've been with the Academy Online program since its early days as Youth Online Baseball Development!  In the early days I was the only trainer. I've had the chance to see the program grow and become what it is as Academy Online with multiple trainers and new athletes every day!
Outside of my work with Academy Online I am the pitching coach at McKendree University in Lebanon, Illinois. I love working with college kids but its always nice to keep working with youth athletes through Academy Online! Something so pure about kids going out and playing some ball!
I am a current head coach for the 12U Driveline Academy team in Seattle. I'm also a former member of the San Francisco Giants coaching staff as a video coaching assistant. During my playing career, I played collegiate baseball as a right-handed closer from 2012-2017. I played at three schools; Lee University,  NC State and Santa Barbara City college. In 2014, I was named SBCC's Scholar Athlete of the year and made the All American. Previously, I have coached at the little league and high school level and also work as a freelance video professional.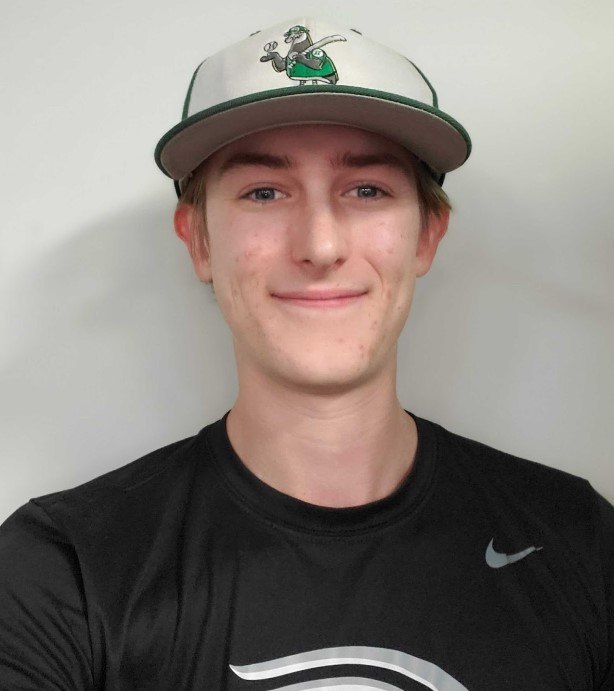 My journey at Driveline began in late 2021 while pitching at Green River a local Junior College. I currently pitch each summer in the Pacific international League for the North West Honkers. At Driveline, I started out as an assistant coach within the Academy. Working with all ages, I was able to continue to learn as a coach and improve my skills before stepping up to become a head coach in early 2022. I am currently the head coach for one of our 13U teams as I continue my dynamic journey here at Driveline.
I am an active college baseball player going into my senior year at the University of Massachusetts-Dartmouth. I have most recently played baseball for Pierce College in WA and the Orleans Firebirds in the Cape Cod Baseball League during the 2023 college and summer ball seasons. I first came to Driveline in July 2021 to train. After getting injured, I chose to stay at Driveline to rehab and got a job with the Youth Academy. Over the past two years, I have worked as a an assistant coach and High Performance trainer for the Youth Academy, and am currently an Online Trainer.