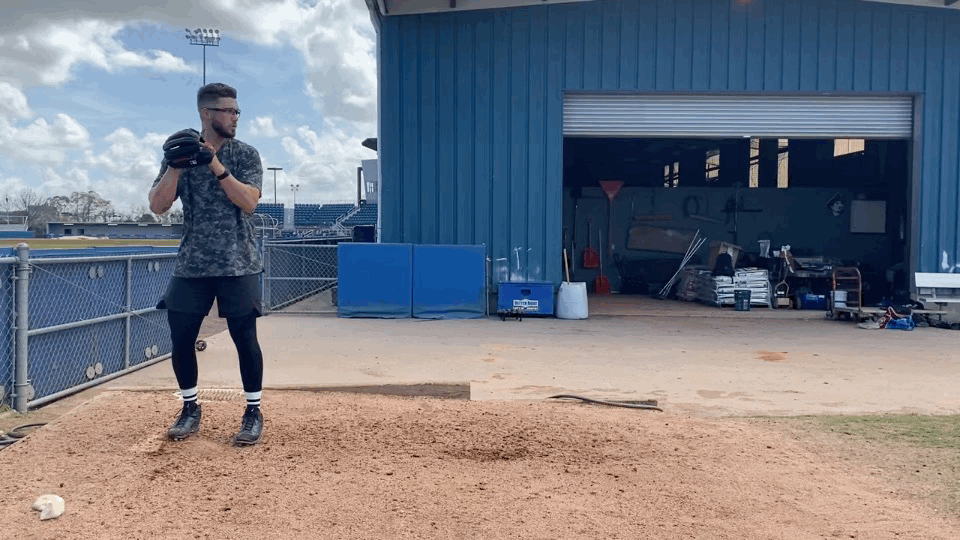 Driveline training from home
Get a plan to attack what's holding you back.
TRAIN SMARTER
$199/MO*
1-on-1 Mechanics Teaching and Explanation: Video explainers and continued direct conversation with your trainer will make sure you completely understand the ins and outs of how efficient throwing works
Breakdowns: Understand exactly what you need to work on to throw harder, more efficiently
Programming: Individualized throwing, mobility, and strength workouts to improve your skills and take your game to the next level
* Pulse is required: $99 when you sign up for online training, or free when you sign up for 3 months
Unlimited trainer communication
A direct line of communication to a trainer with a vast knowledge of baseball from a playing and technical perspective.
Data tracking and Analysis
Full access to our proprietary software TRAQ to receive your training programming, record velocity and weight room data, and store training videos to keep track of your progress over time.
Customized to fit you
When your schedule gets hectic with the events and obligations life throws at you, your trainer will make sure your training fits as efficiently as possible.
WHAT ATHLETES SAY
"Talking with my trainer has helped me realize that every athlete is different and that there is no one way for everybody. It's all about trial and error and figuring out what works best for you."
Danny Denz
San Diego Padres LHP
"I've progressed in a lot of ways and learned a lot. I've learned a lot about arm care and recovery. It has changed the way I warm up and cool down. I also started to keep track of everything in my day."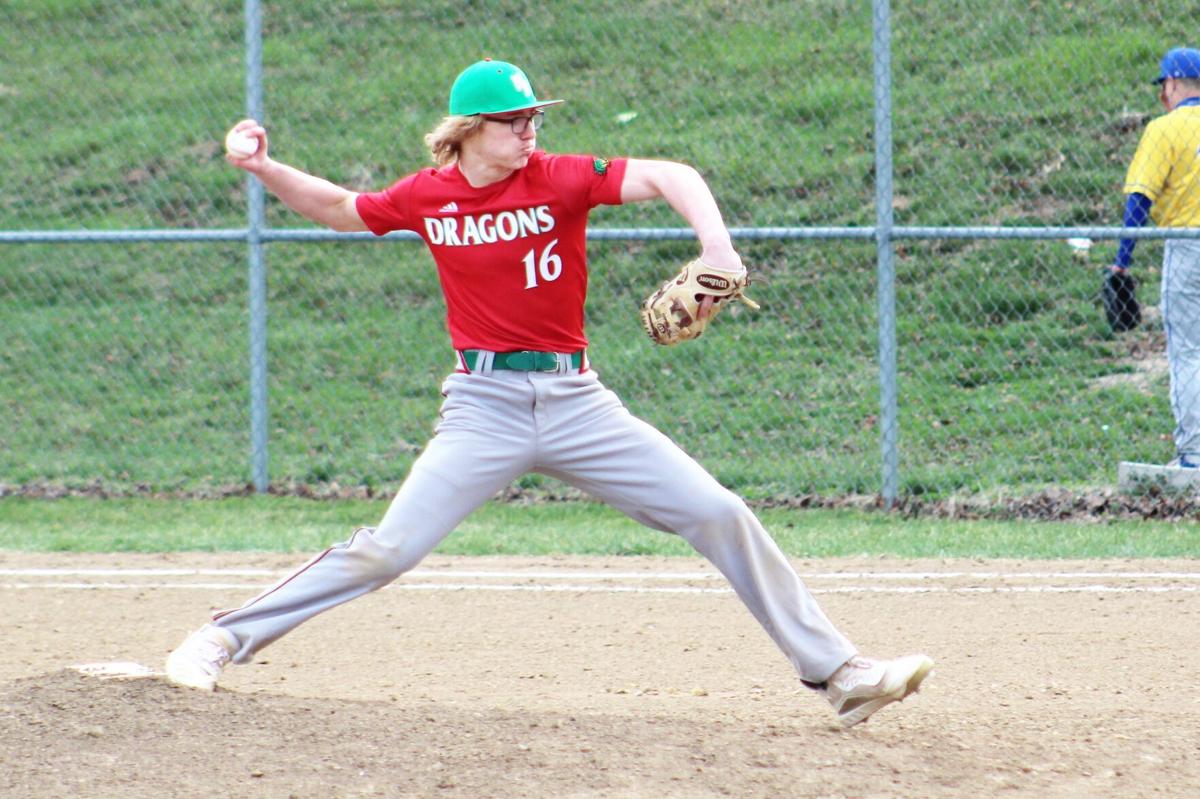 Denton Biller
High School
SIGN UP
Terms and Conditions

DRIVELINE REMOTE TRAINING

With Driveline Online Training you will receive customized programming all via TRAQ, our proprietary tracking software. This is where all direct communication, collaboration, and video analysis between you and our training staff would live. We'd be able to monitor your workload, volume, and intensity, track your progress, and adjust your programming accordingly.

Who This Program Is For

Athletes who are 14 years old and up (for youth athletes, please see Youth Online Baseball Development).
Athletes who have ​1-3 hours each day to train, and can execute a training schedule 4-6 days/week.
Athletes who are able to communicate effectively with trainers – letting us know your schedule, letting us know if it changes and answering questions from trainers in a prompt fashion.
Athletes who track their workouts – we expect compliance when it comes to completing workouts, entering weights during strength training and other information necessary for our trainers to evaluate their progress and adjust programming accordingly.

If you put in the time and effort, are compliant and communicate, we can help you get better. If any of these requirements seem daunting or not a good fit for you currently please consider some of our other training options. If you want to proceed please read the following:

DRIVELINE BASEBALL ONLINE TRAINING COMMITMENT

Training with Driveline is a large commitment. Our expectations and compliance requirements for online trainees will be no different than for those athletes that train in the facility. You will be required to make a substantial commitment to training. What is expected of you and what you can expect from us is outlined below. Please read the following carefully as the below explains the compliance requirements and standards that must be met and are expected. By initialing below you agree to meet these throughout your online training or be subject to subscription cancellation.


Requirements To Start Training

ALL trainees must have access to a place to train. This can be indoor or outdoor. If you would like strength programming, you will need a place to do this. At this time, we will be working with all athletes, with what they have available to them.
ALL trainees must be cleared to throw, lift and perform baseball activities. This is not a rehab or return to throwing program. If you are coming off of an injury you MUST be cleared by a doctor or physical therapist to throw without any restrictions of any kind.
ALL trainees must be 14 years of age or older and prepared to dedicate 1-3 hours of training 4-6 days per week for the majority of their online training. If this is not something that can be executed on it is likely this program is not going to be the correct fit for you.
ALL trainees must have access to a working email that is checked regularly. It is imperative the athlete handle communication with trainers. If the athlete has an email and a phone, he must be the one primarily handling the communication.

What To Expect With Driveline

Each drill has a purpose for inclusion in the program.
You will be part of a community of athletes who are working hard to get better. We take pride in the workman culture that the gym fosters and want that to continue for all athletes on our online training platform. Jabronis, bad-attitude guys, and slackers are not welcome and are subject to exile from training at Driveline or online.
We are invested in you. We want what's best for your long-term development. Driveline spends very little money on marketing. We spend comparatively a lot of money on R&D to continue to find new ways to make your program better. Athletes achieving results is our best marketing.
We are working hard to improve the program. We want to continually refine the program to get athletes results in the most time- and resource-efficient manner possible. We have 3-5 ongoing experiments running at any time. You may be asked to participate in one of them. If you are selected we will lay out the possible risks and benefits of said experiment. You are by no means required to participate but this research allows us to gather data which we can use to improve the programs of all Driveline athletes.
The cost of this program is $199 per month.

What To Expect From Your Trainer

They will be doing everything they can to help you reach your goals. We want you to be educated about your training, and proper movement patterns. Your trainer will be a resource for you during your time in the program.
Your trainer will be handling all of your strength, mobility and throwing programming for the duration of your online training subscription. Our high-performance staff will work with them when necessary when programming mobility and strength programs. Programming will be designed to develop you long-term and will be individualized based on age, skill level, strength, mobility, deficiencies, etc.
Your trainer will have the ability to track your compliance daily. He will be able to see when you have marked workouts as complete, inputted any required throwing data, marked strength workouts as complete and if you entered in weights for each exercise.
Your trainer will uphold a 48 hour turnaround time with communications. This will include text, email and chat feature through TRAQ. Phone calls will be at the discretion of your trainer only.
Your trainer will be OFF on Sundays and will only be available at their discretion. Sundays will not count towards the 48 response time commitment.
Your trainer will also not be available or responding to communication Monday through Saturday during the hours they are working on the training floor with in-gym athletes.
Your Trainer will provide video feedback on remote tests and retests within 48 hours of being notified by the athlete that videos have been uploaded. Your trainer will also be available to do one additional video review every two weeks between retest periods. Any further video review will be at the request and discretion of your trainer.

What We Expect/Require From You

Treat our staff and their time with respect. This goes without saying. Being disrespectful is grounds for dismissal, pure and simple.
Own your program. We can't be at the field or in the gym with you. You have to know what you are working on and focus on improving it to have success. This means knowing what your workout is every day and using TRAQ properly.
Compliance is 100% required. Your trainer has absolute discretion to cancel your online training subscription at any time for not complying with the above or for failing to comply. There will not be a warning of any kind as this document is the warning. Your trainer's job, above making you better, is to do what is best to keep you healthy and monitor your overall training economy effectively. If you cannot comply with the above it puts that at risk and your subscription will be terminated.
ALL workouts (strength, throwing, mobility) must be marked complete within 24 hours of that workouts completion.
ALL strength workouts that require weights to be inputted must be completed and inputted within 24 hours of the workouts completion.
Any throwing related inputs (i.e. velocity readings) that the athlete can input and has the means (i.e. radar gun) to input must be inputted within 24 hours of the workouts completion.
ALL workouts that require video submissions (tests/retests) should be uploaded within 48 hours. Your trainer may ask to see video from certain angles or in slo-mo (if you have an phone or camera with those capabilities).
Trainees are required to watch all video content associate with workouts and drills as well as the educational content provided during the first week of their online training subscription.
I have read the terms and agree to comply with what is laid out above. I understand that by filling out the form below, I am committing to the terms of this program. I understand that I can be terminated from the program at any time for failing to comply with what is laid out above. Payments are not refundable if an athlete has his training subscription cancelled due to failed compliance.
Online Pitching Questionnaire